Quick Start
Just got the asset? Newbie? Get started quickly.
First of all, make sure that the requirements are met.
  Windows
  MacOS
  Linux
  WebGL
  VR
  iOS
  Android
  Unity 2019.4 and higher
  Unity 2019.3 and below
  Input System (New)
  Input Manager (Old)
To create a new MTP object, you can use Navigation Bar > Motion Titles Pack > Style Creator. If you want, you can click on preview button to see the style in action before creating.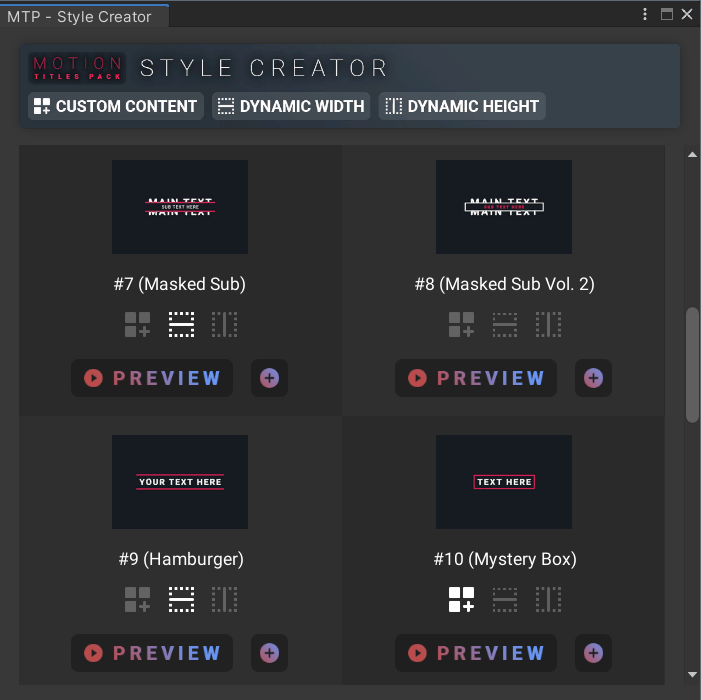 You can simply select the object and start changing parameters using Style Manager. If you want to change the object manually, you can disable 'Force To Update' or clear text and image list by enabling 'Dev Mode'.