Button
Heat UI buttons support multiple event types, auto-fitting, and a dynamic content manager. If you want to manage the content manually, you can enable the 'Use Custom Content' option via the button settings.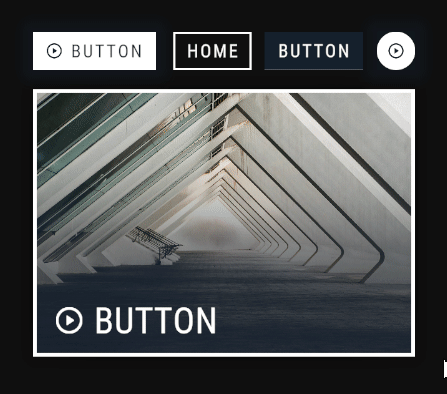 Buttons automatically adjust their width based on the content. If you want to adjust the width manually, you can disable the 'Auto-Fit Content' option.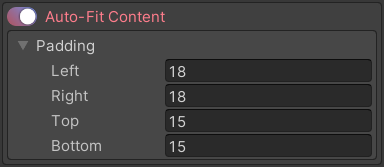 In order to use the localization system with buttons, you can select the button object and assign a valid localization key. Everything will be handled automatically as long as the localization system is active.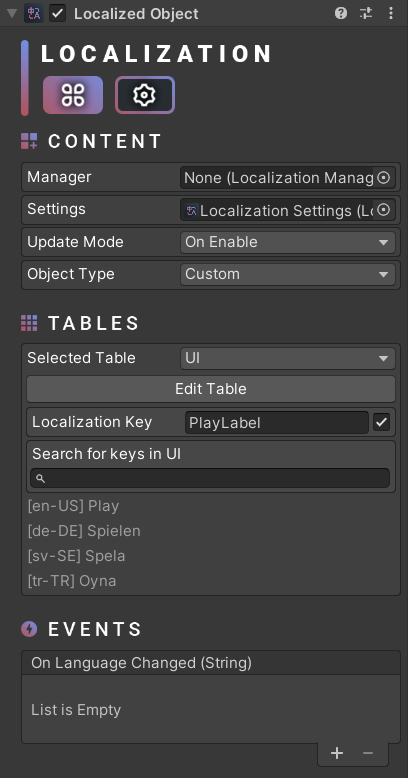 For some button types (such as Box Button), you should use the 'Localization Key' field via the component.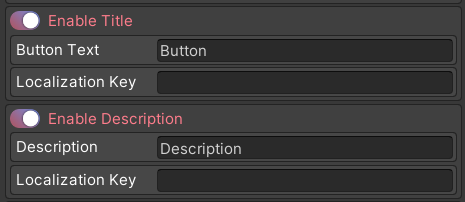 using UnityEngine;
using Michsky.UI.Heat; // Heat UI namespace

public class SampleClass : MonoBehaviour
{
    [SerializeField] private ButtonManager myButton;
    [SerializeField] private Sprite icon;

    void Start()
    {
        // Change interaction state
        myButton.Interactable(true);

        // Set button icon and text
        myButton.SetIcon(icon);
        myButton.SetText("Button Text");

        // Enable or disable icon and text
        // Requires UpdateUI() to be called
        myButton.enableIcon = true;
        myButton.enableText = true;

        // Enable or disable button sfx
        myButton.useSounds = true;

        // Add button events
        myButton.onClick.AddListener(TestFunction);
        myButton.onHover.AddListener(TestFunction);
        myButton.onLeave.AddListener(TestFunction);
        myButton.onDoubleClick.AddListener(TestFunction);

        // Apply the changes and update the UI
        myButton.UpdateUI();
    }

    void TestFunction()
    {
        Debug.Log("Event test");
    }
}